iNNOVATIVE REGULATION as a force for common good
This initiative aims to create a better world for Africa through the transformative power of INNOVATIVE REGULATION. Made by africans, for africans.
The RegTech Africa Conference is the definitive platform for regulators, regulated and key industry stakeholders to engage, collaborate and share knowledge around new technologies and practices that support better regulations. 
Pan-Africa focused international Conference – Home grown propositions.
RegTech4Good startup Challenge – Focused pitch deck.
Peer-to-peer RegTech community – Built by and for Africans.
Roundtable Discuss – Direct access to regulators.
Aggregation of demand and supply sides – Fostering innovation through diversity.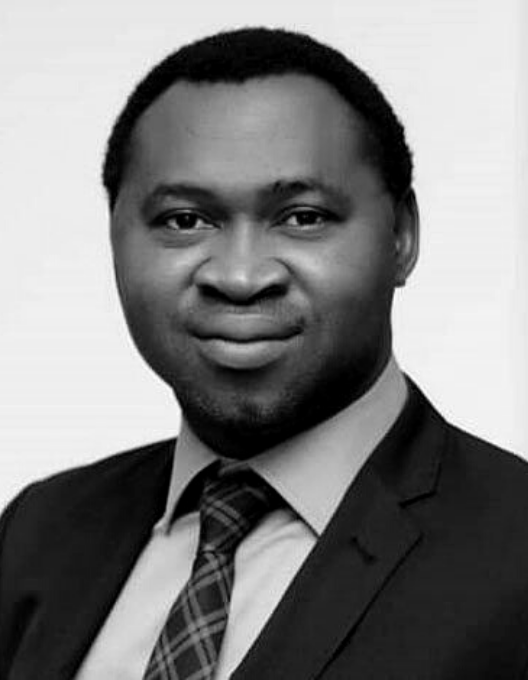 Cyril Okoroigwe
CEO
Background in Computer Science with M.BA, M.IT and Senior Management Education from the Lagos Business School.Over 20 years of experience in banking & payments technologies across the financial services sector in Africa.
Blessing Obiyomi
CTO
Background in Electronic Electrical Engineering with advanced diploma in digital marketing from RMIT University, Australia.A Digital strategist with over 8 years of experience in digital product design and development.
Joy Dieli
LEGAL/ADVISORY
Background in Law and a member of the Institute of Chartered Secretaries and Administrators of Nigeria (ICSAN).With over 12 years of experience in legal practice and a passion for innovative business development strategies
Osioke Ojior
STRATEGY & INNOVATION
Background in Organizational Communication, an MBA and Executive Management Education from Yale School of Management, Cass Business School and Lagos Business School. Over 20 years of experience and achievements in advancing strategic innovation objectives of companies across America, Europe, and Africa.
Faith Mpara
BUSINESS EXECUTIVE
Background in Computer Engineering with over five years cross functional experience in software programming, product development, customer service and consulting.Highly motivated achiever with passion for women in STEM and ICT initiatives for kids.Adjudged as one of the 50 most influential young Cameroonians, she is a recipient of the prestigious Techwomen award, a fellow of the Obama Foundation and a MINDS Scholar at the Lagos Business School.
D. Patricia Okoroigwe
LEGAL/ADVISORY
Background in medicine and surgery with M.PH from Liverpool school of tropical medicine.
Over 14 years of experience in clinical practice, data analysis, research and development strategies.