Building a Support Network For Startups Seeking Regional Market Entry
Metropolitan Incubator by Metropolitan University Tirana is the first on-campus startup incubator in among Albanian universities. It offers mentoring, technical support and academic advice, co-working space, as well as access to various funding programs for startup founders.
The initiative "Access to Regional Market for Youth Startups" aims to create a regional network connecting the market entry and after-care services, designed specifically for startups.
Even though there are different actors in the region contributing to entrepreneurship, there is a lack of linkage between them to ensure efficiency. The team of Metropolitan Incubator mitigates this by creating partnerships and bridges between organizations, collaborating for market entry assistance for startups and promoting the entrepreneurial spirit through events and other support formats.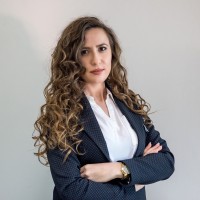 Elona Çera
Lecturer at the Faculty of Economics, Metropolitan University of Tirana & Office Coordinator at Metropolitan Incubator
Would you like more info?