Stockholm Impact Ecosystem Accelerator
in partnership with DEEP Ecosystems
The City of Stockholm believes in the great potential of its impact innovation scene and wants to take on a constructive leadership role in connecting the global ecosystem. Therefore, Stockholm supports projects from Stockholm and all over the world, who look to integrate the impact innovation spaces in Stockholm with the world. 
The global impact ecosystem is still fragmented and disintegrated. Let us collaborate to change this!
In a 6-week "Ecosystem Accelerator" Program offered together with DEEP Ecosystems, we support initiatives aiming to connect global impact communities. The concrete result will be collaborations of Stockholm-based and global impact leaders joining forces for social and environmental impact.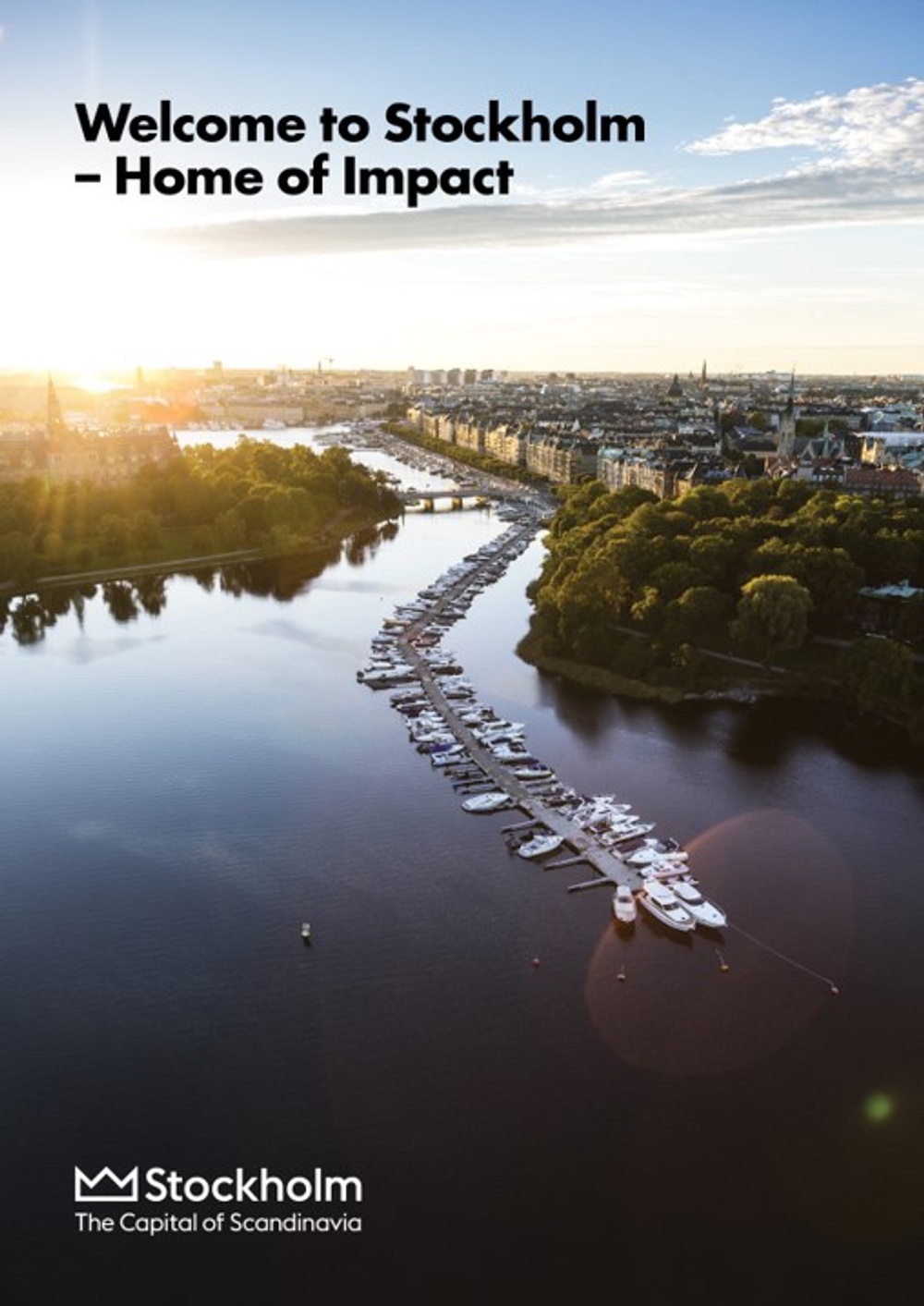 Target Audience:
• Impact support organizations or investors from Europe and beyond
• International policy makers or corporate representatives running sustainability activities
• Established and emerging Stockholm-based impact support organizations
Share your project ideas on connecting global impact ecosystems and participate in a 6-week Ecosystem Accelerator to turn them into reality
Applications are closed. Sign up to get notified about our next call for applications:
Projects we are looking for:
Creating a common understanding of what impact innovation is and how we can measure it?
Create new partnering frameworks for impact between startups, corporates, governments, and civil society
Democratize access to global resources like knowledge, funding, and networks for impact
Building support structures for the scaling up of impact solutions to reach millions of people around the world
In this dedicated program 3-5 projects will be accelerated and will receive support from Invest Stockholm's team and Stockholm-based impact leaders to build partnerships between Stockholm and the world. During the program project owners will benefit from joint workshops and exchange with ecosystem builders from all around the world in the DEEP Ecosystems community.
Join a cohort of 3-5 other impact driven projects creating global initiatives like you
Participate in a dense 6-week program with workshops on how to turn your idea into reality focusing on concept development, partnership strategies and business models
Meet with 10 Stockholm-based as well as international mentors with years of experience in creating innovative impact ecosystems
Join a 2-day workshop and Demo Day in Stockholm with Stockholm-based impact hubs and city representatives to source growth opportunities in Sweden. Travel and accommodation costs will be partially subsidized.
Get introductions to the Stockholm impact ecosystem as well as DEEP's international network to lift your project off the ground with new partnerships
Schedule:
▪ Applications open until 5 December 2022
▪ Program: 6 weeks (part-time) starting 16th January 2023