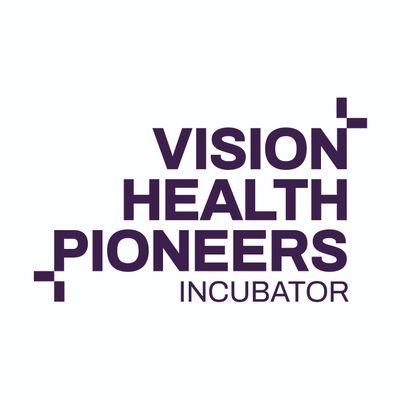 One of the biggest challenges young entrepreneurs face is a missing product-market-fit – in case of healthcare solutions the tech products might not support doctors, nurses, therapists and patients sufficiently.
In two years our pre-seed incubator 'Vision Health Pioneers' will support 40 entrepreneurs and invest more than 1.5 million Euros in the development of digital health solutions "Made in Berlin" that tackle real-life problems in healthcare.
Supported by the Senate of Berlin and the ESF we can support the startups with equity-free services.
What do I see here?The Heatmap Trust Score is a measurement of popularity of a startup location based on the recommendations of founders in Europe
Vision Health Pioneers Scores & Details
program_name
Scores
Plug and Play Accelerator – Startup Autobahn

| | | | | |
| --- | --- | --- | --- | --- |
| Popularity Score: | 100/100 | | 12.37% of founder vote | 2nd Rank |
| Foreign-Born Founders: | 58/100 | | 52% foreign-born founders | 25th Rank |
| Female Founders: | 17/100 | | 7% female founders | 89th Rank |
| Investments Score: | 100/100 | | 1,389,171,255 € raised | 1st Rank |
| Follow-on Funding Rate: | 71/100 | | 52% of startups | 19th Rank |
| Job Creation: | 48/100 | | 1980 jobs created | 8th Rank |
| Purpose Focus: | 5/100 | | 2 impact startups | 56th Rank |
| Equity Asked:> | 0/100 | | 0% equity | th Rank |
| Investment Offered: | 28/100 | | 23,333 € | 61st Rank |

Business Model:
Corporate sponsor
Duration in Weeks:
43
Next Application Deadline:
Rolling Admission
Applications usually open:
Next Starting Date:

LEONARD SEED Program

| | | | | |
| --- | --- | --- | --- | --- |
| Popularity Score: | 90/100 | | not available | 99th Rank |
| Foreign-Born Founders: | 42/100 | | 38% foreign-born founders | 46th Rank |
| Female Founders: | 27/100 | | 10% female founders | 68th Rank |
| Investments Score: | 5/100 | | 60,693,140 € raised | 61st Rank |
| Follow-on Funding Rate: | 23/100 | | 17% of startups | 73rd Rank |
| Job Creation: | 2/100 | | 74 jobs created | 83rd Rank |
| Equity Asked: | 0/100 | | 0% equity | th Rank |
| Investment Offered: | 39/100 | | 30,000 € | 52nd Rank |

Business Model:
Equity
Duration in Weeks:
26
Next Application Deadline:
Applications usually open:
January
Next Starting Date:

The Yield Lab Europe

| | | | | |
| --- | --- | --- | --- | --- |
| Popularity Score: | 90/100 | | not available | 99th Rank |
| Foreign-Born Founders: | 78/100 | | 70% foreign-born founders | 17th Rank |
| Female Founders: | 79/100 | | 30% female founders | 8th Rank |
| Investments Score: | 9/100 | | 126,165,817 € raised | 46th Rank |
| Follow-on Funding Rate: | 93/100 | | 68% of startups | 8th Rank |
| Job Creation: | 5/100 | | 215 jobs created | 55th Rank |
| Purpose Focus: | 18/100 | | 7 impact startups | 20th Rank |
| Equity Asked: | 46/100 | | 10% equity | 32nd Rank |
| Investment Offered: | 88/100 | | 100,000 € | 11th Rank |

Business Model:
Equity
Duration in Weeks:
12
Next Application Deadline:
Applications usually open:
January
Next Starting Date:

Rockstart AgriFood Program

| | | | | |
| --- | --- | --- | --- | --- |
| Popularity Score: | 99/100 | | 5.69% of founder vote | 11th Rank |
| Foreign-Born Founders: | 100/100 | | 100% foreign-born founders | 1st Rank |
| Female Founders: | 65/100 | | 25% female founders | 13th Rank |
| Investments Score: | 10/100 | | 131,174,266 € raised | 44th Rank |
| Follow-on Funding Rate: | 82/100 | | 60% of startups | 15th Rank |
| Job Creation: | 3/100 | | 135 jobs created | 65th Rank |
| Purpose Focus: | 13/100 | | 5 impact startups | 28th Rank |
| Equity Asked: | 74/100 | | 6% equity | 16th Rank |
| Investment Offered: | 41/100 | | 35,000 € | 50th Rank |

Business Model:
Equity
Duration in Weeks:
26
Next Application Deadline:
Applications usually open:
February
Next Starting Date:

Next Big Thing

| | | | | |
| --- | --- | --- | --- | --- |
| Popularity Score: | 94/100 | | 1.34% of founder vote | 59th Rank |
| Foreign-Born Founders: | 33/100 | | 30% foreign-born founders | 56th Rank |
| Female Founders: | 10/100 | | 4% female founders | 96th Rank |
| Investments Score: | 1/100 | | 12,471,766 € raised | 83rd Rank |
| Follow-on Funding Rate: | 20/100 | | 15% of startups | 77th Rank |
| Job Creation: | 1/100 | | 42 jobs created | 89th Rank |
| Equity Asked: | 35/100 | | not available | 38th Rank |
| Investment Offered: | 66/100 | | 50,000 € | 29th Rank |

Business Model:
Equity
Duration in Weeks:
12
Next Application Deadline:
Rolling Admission
Applications usually open:
Next Starting Date:

Techstars Smart Mobility Accelerator

| | | | | |
| --- | --- | --- | --- | --- |
| Popularity Score: | 100/100 | | 23.08% of founder vote | 1st Rank |
| Foreign-Born Founders: | 81/100 | | 73% foreign-born founders | 13th Rank |
| Female Founders: | 36/100 | | 14% female founders | 50th Rank |
| Investments Score: | 2/100 | | 26,732,895 € raised | 74th Rank |
| Follow-on Funding Rate: | 80/100 | | 59% of startups | 16th Rank |
| Job Creation: | 3/100 | | 134 jobs created | 66th Rank |
| Purpose Focus: | 3/100 | | 1 impact startups | 71st Rank |
| Equity Asked: | 74/100 | | 6% equity | 16th Rank |
| Investment Offered: | 93/100 | | 120,000 € | 7th Rank |

Business Model:
Equity
Duration in Weeks:
13
Next Application Deadline:
Applications usually open:
July
Next Starting Date:

Wayra UK

| | | | | |
| --- | --- | --- | --- | --- |
| Popularity Score: | 99/100 | | 5.35% of founder vote | 12th Rank |
| Foreign-Born Founders: | 47/100 | | 43% foreign-born founders | 40th Rank |
| Female Founders: | 33/100 | | 13% female founders | 53rd Rank |
| Investments Score: | 33/100 | | 437,490,331 € raised | 13th Rank |
| Follow-on Funding Rate: | 100/100 | | 74% of startups | 1st Rank |
| Job Creation: | 27/100 | | 1114 jobs created | 15th Rank |
| Purpose Focus: | 11/100 | | 4 impact startups | 32nd Rank |
| Equity Asked: | 0/100 | | 0% equity | th Rank |
| Investment Offered: | 43/100 | | 40,000 € | 48th Rank |

Business Model:
Corporate sponsor
Duration in Weeks:
13
Next Application Deadline:
Applications usually open:
June
Next Starting Date:

Fongit

| | | | | |
| --- | --- | --- | --- | --- |
| Popularity Score: | 92/100 | | 0.67% of founder vote | 76th Rank |
| Foreign-Born Founders: | 51/100 | | 46% foreign-born founders | 32nd Rank |
| Female Founders: | 54/100 | | 21% female founders | 24th Rank |
| Investments Score: | 12/100 | | 158,250,513 € raised | 35th Rank |
| Follow-on Funding Rate: | 66/100 | | 48% of startups | 21st Rank |
| Job Creation: | 4/100 | | 170 jobs created | 60th Rank |
| Purpose Focus: | 8/100 | | 3 impact startups | 45th Rank |
| Equity Asked: | 86/100 | | 5% equity | 9th Rank |
| Investment Offered: | 78/100 | | 92,778 € | 19th Rank |

Business Model:
Equity
Duration in Weeks:
156
Next Application Deadline:
Rolling Admission
Applications usually open:
Next Starting Date:

Antler Amsterdam

| | | | | |
| --- | --- | --- | --- | --- |
| Popularity Score: | 100/100 | | 11.04% of founder vote | 3rd Rank |
| Foreign-Born Founders: | 54/100 | | 49% foreign-born founders | 29th Rank |
| Female Founders: | 60/100 | | 23% female founders | 19th Rank |
| Investments Score: | 1/100 | | 13,630,152 € raised | 81st Rank |
| Follow-on Funding Rate: | 37/100 | | 27% of startups | 50th Rank |
| Job Creation: | 2/100 | | 62 jobs created | 85th Rank |
| Purpose Focus: | 8/100 | | 3 impact startups | 45th Rank |
| Equity Asked: | 37/100 | | 12% equity | 37th Rank |
| Investment Offered: | 81/100 | | 93,330 € | 17th Rank |

Business Model:
Equity
Duration in Weeks:
26
Next Application Deadline:
Rolling Admission
Applications usually open:
March
Next Starting Date:

Metavallon

| | | | | |
| --- | --- | --- | --- | --- |
| Popularity Score: | 90/100 | | not available | 99th Rank |
| Foreign-Born Founders: | 42/100 | | 38% foreign-born founders | 46th Rank |
| Female Founders: | 27/100 | | 10% female founders | 68th Rank |
| Investments Score: | 8/100 | | 108,507,994 € raised | 50th Rank |
| Follow-on Funding Rate: | 99/100 | | 72% of startups | 6th Rank |
| Job Creation: | 5/100 | | 198 jobs created | 57th Rank |
| Purpose Focus: | 8/100 | | 3 impact startups | 45th Rank |
| Equity Asked: | 35/100 | | not available | 38th Rank |
| Investment Offered: | 96/100 | | 200,000 € | 4th Rank |

Business Model:
Equity
Duration in Weeks:
52
Next Application Deadline:
Rolling Admission
Applications usually open:
Next Starting Date:

program_name
Scores
Our Data on Vision Health Pioneers
What do I see here?The Heatmap Trust Score is a measurement of popularity of a startup location based on the recommendations of founders in Europe
Vision Health Pioneers ON TWITTER