Next Call for Applications coming soon
DEEPSEA – THE STARTUP ECOSYSTEM ACCELERATOR
Get notified about our next call for applications:
Stockholm Impact Ecosystem Accelerator
DEEP Ecosystems and the City of Stockholm partner to accelerate the development of a global impact ecosystem. The special program is offered in parallel to the usual DEEP Startup Ecosystem Accelerator.
TOGETHER WE GROW ECOSYSTEMS
DEEPSEA is a unique laboratory for startup ecosystem builders. As a community we share
experiences and work together on joint projects for transnational ecosystems!
Accelerate your Ecosystem Project With DEEP
DEEPSEA – The DEEP Startup Ecosystem Accelerator © is the first global startup ecosystem accelerator program, first launched in 2018. It's a cohort-based program to implement 10-12 innovation projects, boosting the growth of new vertical and geographic ecosystems. 
Who should participate?
Managers of startup programs, accelerators, or incubators.
Economic Development agencies, investors, innovation scouts, and startup relations managers.
Entrepreneurial non-profits and community builders.
Founders looking to re-invest in their ecosystems.
BUILD TRANSNATIONAL ECOSYSTEMS TOGETHER
Join a passionate community
of international ecosystem builders
Connect with ecosystem builders
from across Europe and the world.
Get inspired by leading experts
Join a six-week structured program
with expert sessions and 1:1 mentoring.
Blueprints for Innovation Projects
Blueprints from Silicon Valley, Estonia,
Munich, Chile, and more.
Ready to be implemented by you.
Become a Master Ecosystem Builder
Get access to knowledge, data as well as
mentoring and peer advice on your own projects
Be part of a group working on a global
challenge for the tech ecosystem
16 January – 24 February    |    2023
#

Agenda:

DEEP accelerator
Knowledge – Master Class (3h)
Individual 1:1 sessions (1h)
Presentation of Intermediary Results (1h)
Knowledge – Master Class (3h)
Individual 1:1 sessions (1h)
Presentation of Intermediary Results (1h)
Knowledge – Master Class – Training (3h)
Individual 1:1 sessions (1h)
Expert Mentor Sessions – Reality Check (1h)
Presentation of Intermediary Results (1h)
Knowledge – Master Class – Training (3h)
Individual 1:1 sessions (1h)
Expert Mentor Sessions – Reality Check (1h)
Presentation of Intermediary Results (1h)
Knowledge – Master Class – Training (3h)
Individual 1:1 sessions – Pitch Training (1h)
Expert Mentor Sessions – Reality Check (1h)
Community Session: Closing (1h)
Pitch your project in person & win partners
DEEP Ecosystems supports and creates ecosystem projects and initiatives in collaboration with different project partners. It intends to enrich ecosystems, connect ecosystem builders, and create collaboration projects that raise funds, e.g. via grants or sponsoring, to enable their execution.
We will collaborate with the participants of the DEEP Startup Ecosystem Accelerator program on the development of a specific project proposed and led by the participant.
DEEP will actively foster the development of the project by providing:
A 6-week acceleration program for ecosystem projects taking the project from idea to execution
Weekly knowledge sessions covering relevant concepts for ecosystem building from conceptualization, partnership and fundraising strategies
Group and individual mentoring sessions by international experts
Peer exchange opportunities involving other ecosystem builders with similar projects
Partnering events and tools to identify organizations and stakeholders useful to the development of the envisioned project
Fundraising strategy support tools, including lists of international opportunities, as well as mentoring for proposal writing
Visibility support by listing the project on digital channels and among DEEP's portfolio list on our website.
After the end of the 6-week program, DEEP will continuously support the project's success by providing access to a community of ecosystem builders, organizing networking, and facilitating fundraising opportunities for the course of 2 years.
The combined value of DEEP's contribution to the process is valued at 60,000 € (in-kind, not a cash contribution), which is seen as an upfront investment in the project.
We sign a participation agreement with successful applicants before they are admitted.
This includes a success fee sharing of 15% of the total funding sum before taxes covering all funds or investments that are raised for the project within 2 years. The success fee can be waived if the participating organizations agree to 40,000 € (excl. VAT) waiver fee.
You can review the draft participation agreement here.
Institutional Partners and Sponsors
We are open to collaborations with institutional partners and sponsoring organizations. They may sponsor a part of the regular program to allow select projects to participate at reduced or no costs, or partner with us to implement a stand-alone, dedicated edition. If you are interested to find out more about partnering opportunities, please contact us.
Thomas Kösters
Managing Director at DEEP Ecosystems
Erica Santini
Co-Founder and Head of Research at DEEP Ecosystems and Lecturer at University of Trento
Entrepreneur with 13 years of experience in community building, Lais led the development of entrepreneurial communities across every continent. From leading 2000 volunteers across Argentina, Chile and Uruguay as the president of a non-profit organization, to selecting and training community leaders across Latam, Africa, APAC for Startup Grind and working for governments and innovation agencies in 75+ ecosystems as part of Startup Genome's executive team.
Serghei Glinca
Head of DEEPSEA and founder of BioTech startup CrystalsFirst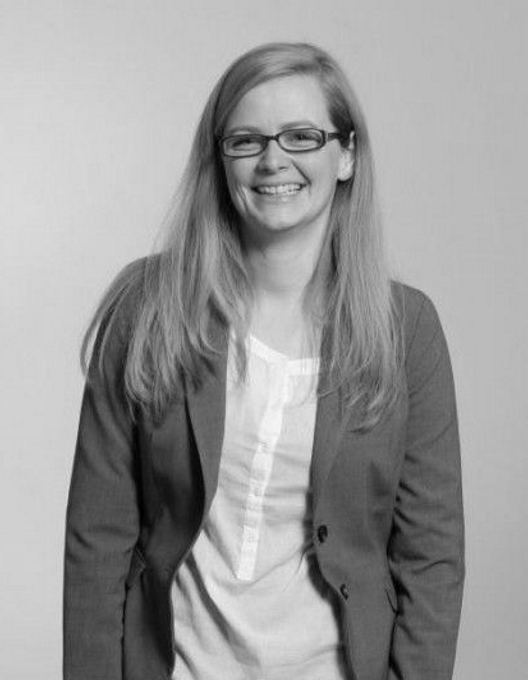 Sara has been part of Entrepreneurial Ecosystems for over 10 years. She started her journey as the first employee of a Coworking Space in Cologne, co-founded and ran the first Accelerator in Iran before moving to Albania in 2019 to support the development of the local startup ecosystem. 
Sara has worked with Swisscontact, Founder Institute and STARTPLATZ, among others.
Sara Usinger
DEEPSEA Head Mentor and Entrepreneurship Ecosystem Enabler at Swisscontact
Takhmina Lolakova
Project Manager at DEEP Ecosystems
Valentina is a specialist in ecosystem analysis. She is a PhD Candidate at Free University of Bozen-Bolzano and Research Fellow at DEEP Ecosystems.
Valentina Forrer
Research Fellow at DEEP Ecosystems & PhD Candidate at Free University of Bozen-Bolzano
Harald is an urban development and governance specialist. Previously worked at German Agency for International Development (GIZ) and [email protected]
Harald Eisenhauer
Co-Founder and Head of Platform at DEEP Ecosystems
Seth started the Foundry Group together with Techcelerator Founder Brad Feld. They knew each other from Brad's previous fund Mobius Ventures and are investing in technology companies throughout the US and Canada. His career spans venture capital investing as well as operational, transactional and advisory roles at both public and private companies.
Seth Levine
Managing Director at Foundry Group
Bernhard is Head of the Innovation Accelerator at the United Nations World Food Programme (WFP). The WFP Innovation Accelerator identifies, nurtures and scales disruptive startups and entrepreneurs that accelerate progress towards zero hunger. Previously, Bernhard co-founded the ShareTheMeal app, built up WFP's Business Innovation team and worked as Project Leader at the Boston Consulting Group (BCG) for global tech and industrial goods companies.
Bernhard Kowatsch
Head of UN World Food Programme Innovation Accelerator
Entrepreneur with 13 years of experience in community building, Lais led the development of entrepreneurial communities across every continent. From leading 2000 volunteers across Argentina, Chile and Uruguay as the president of a non-profit organization, to selecting and training community leaders across Latam, Africa, APAC for Startup Grind and working for governments and innovation agencies in 75+ ecosystems as part of Startup Genome's executive team.
Laís de Oliveira
Community Development Consultant at Startup Genome
As Partner at Antler, Youri leads all operations in Amsterdam, the company's third location globally after Singapore and Stockholm. Together with the rest of the Antler team, he drives to launch variety of new innovative companies through Antler's unique approach to talent acquisition and business-building.
YOURI DOELEMAN
Partner at Antler Netherlands
Erin works regularly to support entrepreneurship in the Upstate, both as Director of the VentureSouth Spartanburg angel investor group and as the leader of the Economic and Entrepreneurial Vitality focus area for Ten at the Top.
Erin Henderson Ouzts
Upstate Entrepreneur Ecosystem Director for Ten at the Top
Pedro is a founder, CEO and jack of all trades at darwinLabs, a specialized IT consulting company focused on #lowcode and out systems. He is also a co-founder at Beta-i, a non-profit organization for the promotion of entrepreneurship. Pedro has extensive experience in the consulting, financial services, telecom, internet and mobile marketing industries.
Pedro Santos
CEO at darwinLabs and Co-founder at Beta-i
Dominik is Innovation Consultant, Design Thinking Coach and Workshop Facilitator with 8+ years of international experience. Previously, Dominik worked as Innovation Manager for the European Institute of Innovation and Technology's digital technology branch (EIT Digital). Additionally, he ran intrapreneurship and innovation programs at large international corporations and organizations such as Airbus, Celfocus, Deutsche Telekom, SAP and others.
Dominik Krabbe
Innovation Consultant
Claudia has more than 16 years of experience as an international development consultant and technical adviser, working extensively in Latin America, Africa, Asia, and the Middle East. Her work has involved designing, implementing, monitoring, and evaluating multi-million-dollar development programmes, particularly focused on entrepreneurship and business development, across several government and non-governmental organizations.
Claudia Pompa
Founder and Managing Director at Consulting for Growth Group (C4G)
Aneth is a Hub Network Community Manager at Tech Entrepreneurship Initiative 'Make-IT in Africa' implemented by GIZ. Aneth is passionate about entrepreneurship and ecosystem building having been involved in various entrepreneurship projects. Previously, Aneth led the Reach for Change incubator program in Rwanda. For the past 3 years, Aneth has supported the 2nd year seminar course as a teaching assistant at Carnegie Mellon University Africa.
Aneth Batamuliza
Hub Network Community Manager at Make-IT in Africa
Inty is the co-founder and CEO of Ichthion, an award-winning start-up in the United Kingdom. The aim of this company is the development of disruptive technologies to extract plastics and synthetic waste from rivers and oceans. Inty is also the President and co-founder of the Circular foundation in Ecuador, an NGO with the goal of improving the life of vulnerable social groups through technology and innovation, while contributing to the protection of the environment.
INTY GRØNNEBERG
Co-founder and CEO of Ichthion, Co-founder and President of Circular Foundation in Ecuador
Anna is a trained systemic consultant and heads the Berlin team of the Conscious Innovation consultancy Mandalah. She has led various national and international projects with corporations, public institutions and NGOs alike. She also is the co-founder of Welana, a social business importing fabrics from Ethiopia.
Anna Papadopoulos
Managing Partner at Mandalah
Eric is part of the founding team at Cintrifuse. His background combines corporate marketing for one of the world's most-beloved brands (the Walt Disney Company) with the hand-to-hand combat that comes with being on the leadership team of several productive small businesses.
Eric Weissmann
Vice President at Cintrifuse
Marketing, technology, operations, and startup development professional with specialties in data analytics, growth, operations management, digital strategy, investor relations, product management, business development, ecosystem development, user/market research, data analytics, operations digitization, & product launch. His past clients include Startupbootcamp, Touch Surgery, Hackster.io, Incident gTar, Car and Driver Magazine, Noisebridge, Asa, among many others.
Matthew Eisner
Senior Product Manager at Samba TV
Khatuchi is a Program Manager at the Aspen Network of Development Entrepreneurs (ANDE) East Africa Chapter. In this capacity, she provides oversight to all the chapter's Programs . Khatuchi also oversees ANDE's activities in Tanzania and Uganda. Prior to joining ANDE, she worked with INGOs in both Kenya and Uganda.
Khatuchi Khasandi
Program Manager at the Aspen Network of Development Entrepreneurs (ANDE)
Alain is a senior fellow at the Marron Institute of Urban Management at New York University. He is the author of a book "Order without Design: How Markets Shape Cities." His operational work as an independent consultant and researcher focuses on the interaction between markets, regulations, and transport infrastructure in shaping the spatial structures of cities. 
Alain Bertaud
Senior Fellow NYU,  Former Principal Urbanist Planner at the World Bank
Lisa is the co-founder and CEO of Female Founders, the fastest-growing community of entrepreneurial women in Europe. With a 9-year track record in the tech ecosystem and especially in early stage financing, she's initiated projects all over Europe and supported hundreds of companies.
Lisa-Marie Fassl
Co-Founder & CEO at Female Founders
Bart is one of Europe's leading and awarded experts on the digital transformation of healthcare, and one of the most progressive forward thinkers focuses on finding alternative European strategies for the current postmodern world to create a more desirable future with greater social benefits. He is the initiator of the HIPPO AI Foundation in Berlin and co-founded the Digital Health Academy where he shares his knowledge to improve digital literacy.

Bart de Witte
Founder at HIPPO AI Foundation and Digital Health Academy
Michal is the Director of International Economic Development in Tel Aviv Global. She has an extensive experience in working with leading companies ranging from cutting edge startups to retail and consumers market leaders. She is also a mentor at Techstars and the 8200 Impact accelerator program.
Michal Michaeli
Director of International Economic Development @Tel Aviv Global
Laura started her career as an Investment Analyst & Community Manager at the Deep-Tech-Fonds Apex Ventures. Now she is the Managing Director of the Austrian Angel Investors Association (aaia).
Laura Egg
Managing Director at Austrian Angel Investors Association
David is a General Partner of Yield Lab Europe where he focuses on sourcing new investments and managing the Yield Lab portfolio. Previously he was a venture capital investor in Delta Partners.
David Bowles
Venture Capital Investor at The Yield Lab Europe
Harald is a specialist in international development cooperation, with a focus on the SDGs, susrtainable urban development, governance, and new technologies. Previously, he worked at the German Agency for International Development (GIZ) and implemented projects like [email protected]
Harald Eisenhauer
Co-Founder and Head of Platform at DEEP Ecosystems
Olga is a growth and strategy expert and Founder at WIYO. She is passionate about innovation, launching new ventures and growth hacking.
Olga Pantchenko
Founder at WIYO
Igor founded the innovation company Semente in Brazil, where he designed and managed acceleration programmes sponsored by corporates, governments and private foundations. With his investments he managed to successfully exit two early stage startups in the field of agritech and retail tech.
Igor Oliveira
UN consultant on ecosystem modelling,former Managing Director of Semente (Brazil)
As CEO of Start-Up Chile, the largest and most diverse startup accelerator in the globe, Sebastián worked with more than 1,000 tech-based startups and founders from many industries and countries. He is a world-wide respected consultant to governments and industry on ecosystem development.
Sebastián Díaz Mesa
Co-Founder at DEEP Ecosystems and Head of Acceleration & Community
Erica (Ph.D. in Economics, University of Florence, 2016) is Lecturer of Management at the University of Trento. Her research focuses on innovation, entrepreneurial ecosystems, servitization strategies, product- service innovation and digitalization of manufacturing.
Erica Santini
President of the European Startup Initiative and Lecturer at University of Trento
Thomas is building ecosystems in Europe since more than 8 years. He has set up and run numerous international startup programs, including for Microsoft Ventures in Germany and is currently investing with EIT Digital in pre-seed stage in 20 countries in CEE and Southern Europe.
Thomas Kösters
Managing Director at DEEP Ecosystems
Zane is the head of marketing and communications at Startup Wise Guys. She is also the founder and co-owner of Lude (Z2B Ltd). Prior to that, Zane was a consultant at Hauska & Partner.
Zane Bojāre
Head of marketing and communications at Startup Wise Guys
Aru runs his own data science consultancy called Arulytics, and is the Director of Data Science at Willapay, a fintech startup based in Stockholm. Previously, he has been building and scaling analytics and data science functions at HiQ, Springworks and Truecaller in Stockholm. He also has experience working as an Analyst for the Search team at Yahoo in London, and at the United Nations in Geneva, Switzerland.
Arunabh Singh
Director of Data Science @Willapay

Natalie is a sociologist and researcher on early-stage entrepreneurship in Europe. For the last five years, she has been conducting fieldwork with entrepreneurs and community builders for the project, The Startup City. Her research and experience in the startup ecosystem spans 27 different countries on nearly all continents.
Natalie Novick
Market Researcher, Content and Digital Marketing @PIRATEx
Rocio is the Executive Director of InnovaChile CORFO and former CEO at Start-Up Chile one of the biggest and most diverse startup community in the world. She has a MS in Management at MIT, is a Master in innovation and entrepreneurship and Biotech Engineer. Her passion is to help people to transform their ideas into business.
Rocio Fonseca
Executive Director of InnovaChile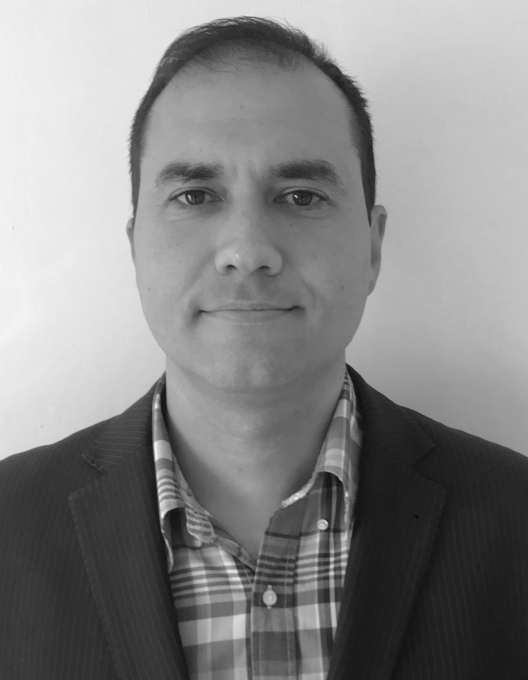 George is Director of Strategic Projects & Innovation; and Accreditation & China Director at AMBA (the Association of MBAs) in London. He leads on the accreditation of 130 universities / business schools in China, Japan, Russia, Eastern Europe, Spain, Latin America, Turkey and London. In this capacity, George advises business school deans and MBA directors in designing their MBA, DBA and Master's in Management and Entrepreneurship programmes.

George Iliev
Director of Strategic Projects & Innovation and Accreditation & China Director at AMBA
Entrepreneur, community builder & public speaker. Sebastien has a real passion for startups, innovation, and social impact. He currently dedicates his time to helping startup founders to build successful, inclusive & sustainable ventures. He also facilitates workshops at European Commission, EIT InnoEnergy, SeedStars. Previously worked at TNW Impact Startups, Innofest, The Global Hack.

Sebastien Toupy
Chief Storyteller | Advisor at Greentech Alliance
Lucia is the program manager at the UNLOCK Accelerator, a program by Wikimedia Deutschland supporting social innovations that make knowledge freely and widely accessible to all. She has many years of experience in program design and implementation as well as community engagement in the non-profit sector. Drawing from her background as a theatre scholar her mission is to create experiences that provide the framework and inspiration that access the potential in all of us.
Lucia Obst
Program Manager at UNLOCK Accelerator
Carlos is a Senior Advisor at EIT Digital, where he taps into 25 years of professional experience across Europe and the US – as a consultant and executive at firms like McKinsey, Microsoft, Indra or Aldesa, and as CEO of multiple SMEs – to help digital tech scaleups grow on an international basis, and corporations adopt innovative solutions from the scaleup ecosystem.
Carlos Rubal
Senior Advisor @EIT Digital
Oskar has been deeply involved in the Stockholm startup community, supporting entrepreneurs since 2014. Previously, Oskar has been supporting impact startups in his role as a Community Manager at Norrsken House. With a background from Hyper Island and a passion for community, impact and technology, Oskar wants to enable impactful ideas and entrepreneurs to reach further and grow faster.
Oskar Malm Wiklund
Curator at Global Shapers Stockholm and Freelance Tech Specialist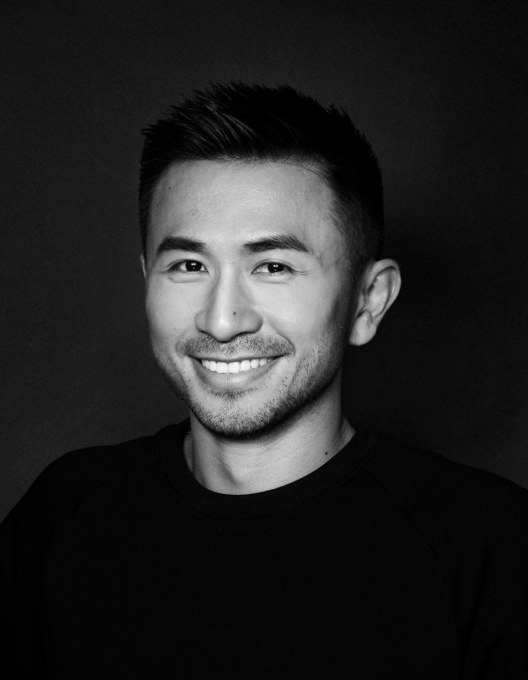 David is the Community & Engagement Lead at Norrsken Foundation, the largest impact hub in the Nordics & East Africa and will soon open a hub in Barcelona. David is responsible for growing impact startups in the Norrsken House Stockholm where he engages investors, mentors, talent and ecosystem players to help impact startups make saving the world their businesses. David also trains startup founders for pitching and is the project leader for Stockholm Impact Meetup in collaboration with the City of Stockholm where 7 impact startups get to pitch on the big stage each quarter. David has a background in tech marketing & PR. Previously he worked at Ericsson, Tele2, and Amazon Web Services where he produced presentations and wrote speech scripts for management teams for various occasions.
David Liu
Community & Engagement Lead at Norrsken Foundation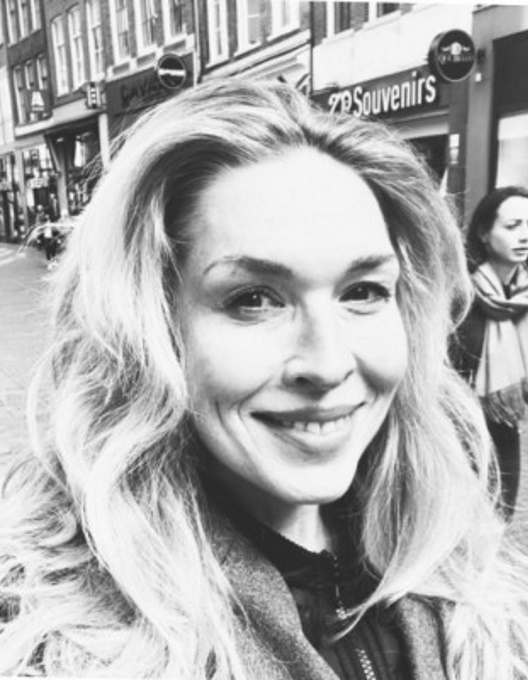 As Project Manager Startups at Invest Stockholm, the official investment promotion agency of the city of Stockholm, Ariane  works very closely, both strategically and operatively, with the city's vibrant tech ecosystem and start-up scene. Ariane held executive positions in business development, sales and public relations at larger US companies including EMI Music Publishing, Thomson and PR Newswire. No longer active in politics today, Ariane was an elected politician on Stockholm City Council between 2006 and 2014. A mother of three and an entrepreneur at heart, Ariane also runs a hobby company Ariane Stockholm, distributing jewelry products she designs and resells in her spare time.
Ariane Bucquet Pousette
Project Manager Start-Ups at Invest Stockholm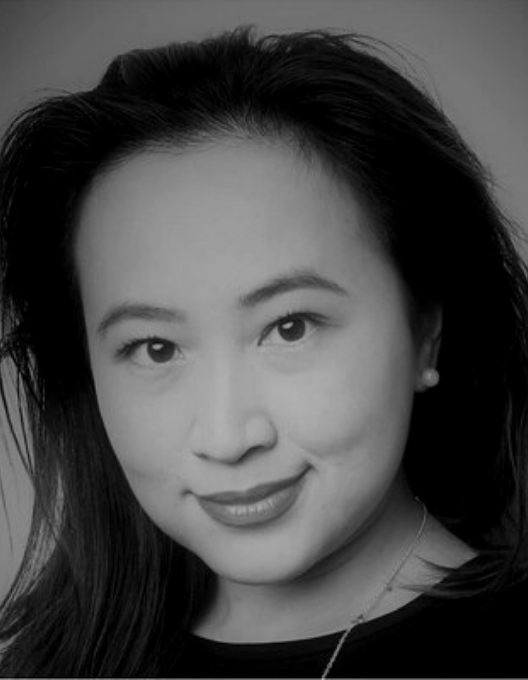 Jenny has worked 10+ years within the IT industry followed by another 10+ years working within the cross-border trade and investment promotion sphere with focus on market entry, investment opportunity matchmaking, innovation ecosystems, and tech verticals.
Jenny Berthling
Senior Business Development Manager at Invest Stockholm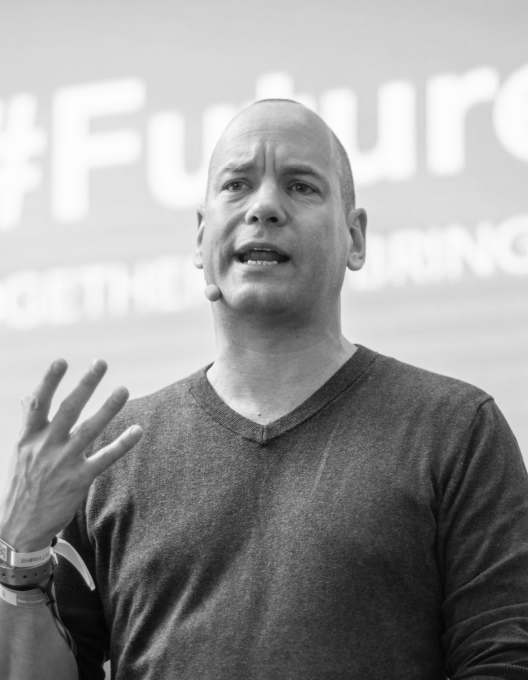 Jonas is a leader, coach, speaker & mentor, with a background in innovation, business, entrepreneurship & ecosystems. With 30+ years in IT, marketing, media, government, tech & non-profit he has developed a unique perspective on what it takes to succeed in today's global world. Jonas is former Head of Innovation Ecosystems at Business Sweden, Director of Ecosystem & Partnerships at Ericsson. His expertise is to build relationships, complex collaborations where ideas are turned into action & his unique understanding of how to build valuable, values-based communities. Early 2023 Jonas joined Seedrs as Head of Nordics.
Jonas Almeling
Head of Nordics at Seedrs/Republic
"This workshop was incredibly helpful in connecting us with those who are also facing the same problems and also helping us discover how we can tackle our challenges with an organized framework"
Estefania Escobar,
InsurLab, Cologne, Germany
"I feel overwhelmed and grateful. Feeling part of this international community of ecosystem builders is a great experience."
Kim Gerlach,
Drivhuset, Malmoe, Sweden
"We learned that we're not alone in this and could help each other a lot on this crazy journey."
Liisi Org,
Startup Estonia, Tallinn, Estonia
"I learned a lot from ecosystem builders around the globe, I can truly recommend this program! Successful ecosystems cannot be carried from outside - although benchmarking trips are nice - you need to find your own locations weak spots and barriers to work on. The program provided tools to do this."
Joel Takala,
University of Helsinki, Finland
"I feel overwhelmed and grateful. Feeling part of this international community of ecosystem builders is a great experience."
Maria Anagnostopoulos,
envolve, Athens, Greece
"DEEPSEA LATAM 2020 helped us to better organize our cooperation with the entrepreneurship and innovation ecosystem in Quito, Ecuador."
Karen Carrillo,
Entrepreneurship and Innovation Specialist from ConQuito
DEEP ECOSYSTEMS PORTfOLIO
Meet our portfolio To Collaborate and Invest
DEEP Ecosystems 500 UG
Westendstr. 125
80339 Munich, Germany